CELEBRATE RECOVERY SPANISH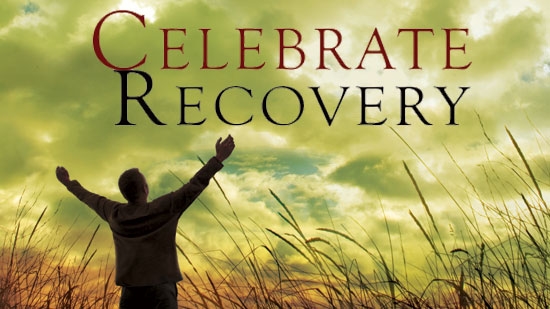 Wednesday evenings @ 6:30pm
Francisco Reyes will be leading – We will meet at the church. Contact Francisco or Pastor Scott
El propósito de Celebremos la Recuperación es motivar el compañerismo y celebrar el poder sanador de Dios en nuestras vidas al transitar por el camino a la recuperación. Somos cambiados al compartir nuestras experiencias, fortalezas y esperanzas con otros. Además, nos disponemos a aceptar la gracia y el perdón de Dios al resolver los problemas de nuestra vida.
El propósito de este programa es permitirnos ser libres de las heridas, complejos y hábitos de nuestra vida. ¡Al trabajar a través de los ocho principios de recuperación encontrados en las Bienaventuranzas, con Jesucristo como su Poder Superior, usted puede y va a cambiar! Comenzará a experimentar la verdadera paz y serenidad que ha estado buscando y ya no tendrá que apoyarse más en sus comportamientos disfuncionales, compulsivos y adictivos como una «dosis» temporal para su dolor.
Es por medio de él que podemos descubrir la fuente y el poder para lograr nuestra propia liberación. Las escrituras nos ofrecen el único camino hacia la salud total; el programa de Dios para el perdón, la reconciliación y la sanidad.
The purpose of Celebrate Recovery is to motivate fellowship and celebrate the healing power of God in our lives as we journey along the path to recovery. We are changed by sharing our experiences, strengths and hopes with others. In addition, we are willing to accept the grace and forgiveness of God in solving the problems of our life.
The purpose of this program is to allow us to be free from the wounds, complexes and habits of our life. As you work through the eight recovery principles found in the Beatitudes, with Jesus Christ as your Higher Power, you can and will change! You will begin to experience the true peace and serenity you have been seeking and will no longer have to rely on your dysfunctional, compulsive and addictive behaviors as a temporary "dose" for your pain.
It is through him that we can discover the source and the power to achieve our own liberation. The scriptures offer us the only path to total health; God's program for forgiveness, reconciliation and healing.